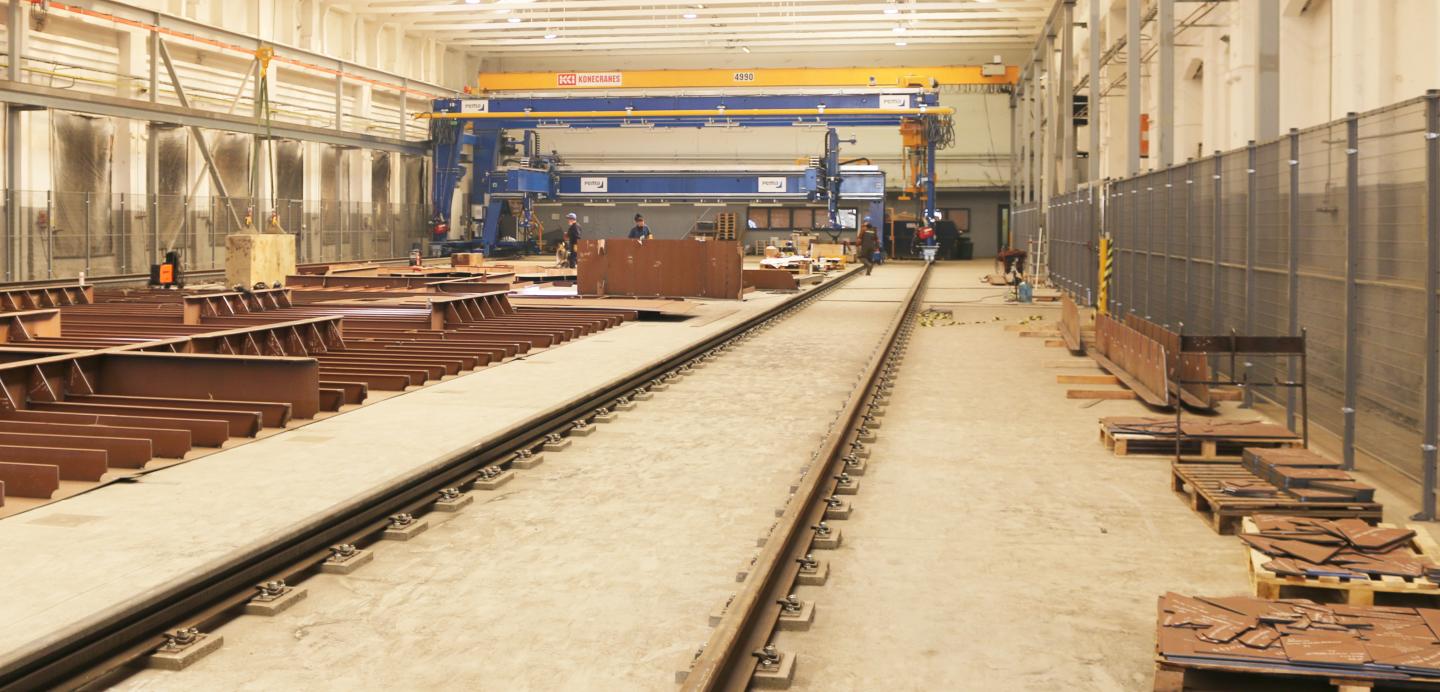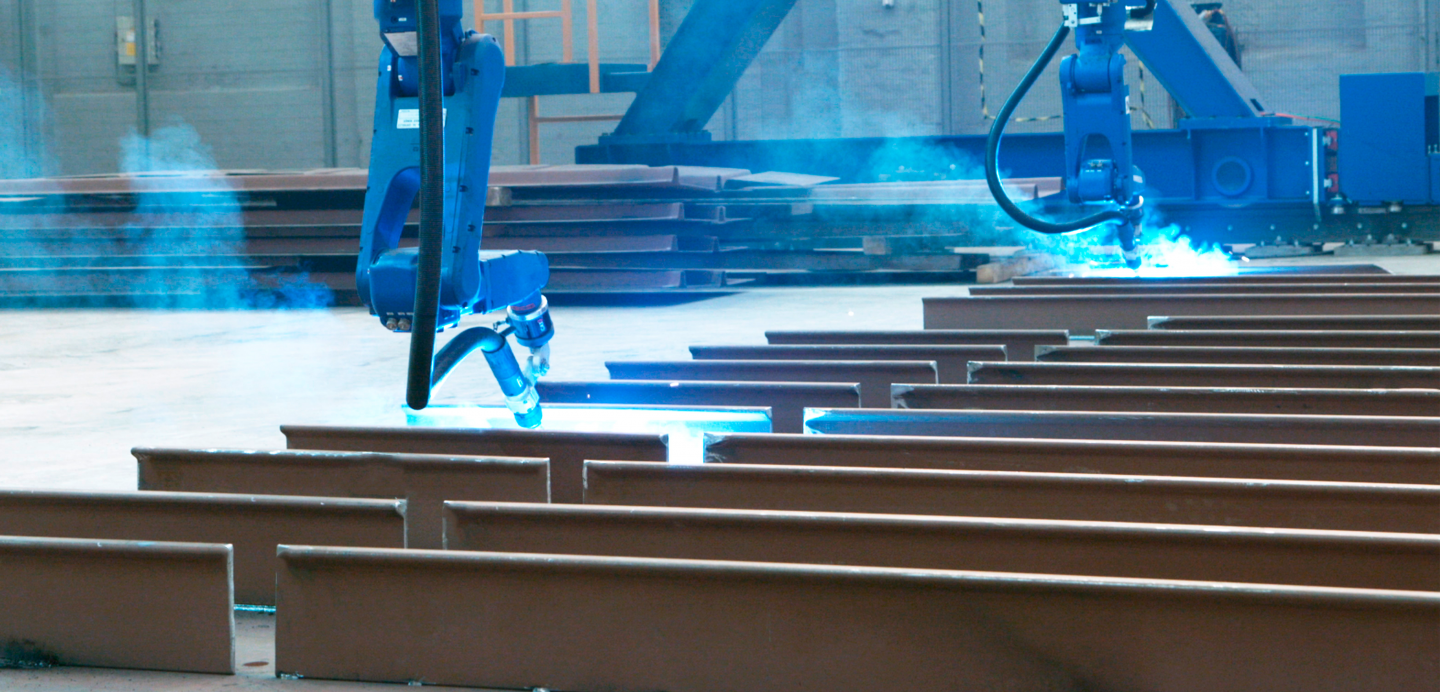 About us
Marketex Marine offers sophisticated large-sized carbon steel solutions for the small shipbuilding and fish farming industries.
The company was founded in 2013 and is a subsidiary of BLRT Grupp, the largest industrial group in the Baltic States. With highly qualified specialists, state-of-the-art equipment and direct access to the sea, we are able to handle large-scale projects of high complexity. Our company does not rest on its laurels and continues to keep up to date, constantly developing and expanding its capabilities.
Marketex Marine operates at the production site in Tallinn, equipped with a modern slipway shop and one of the largest paint booths in the Baltic States. For welding and assembly of flat sections, there is an automatic PEMA line with an assembly gantry and a welding gantry with two robotic manipulators. Large structures are transported using a 500-tonne transport system, and the only 850-tonne crane in the Baltic States is used to launch barges into the water.
Our company offers a wide range of services including:
– design development;
– construction;
– project management;
– certification (NS 9415);
– obtaining class approvals (DNV, etc)
Vision
Our vision is to be the best long-term European partner in implementing advanced large-size steel projects.
Mission
Marketex Marine offers sophisticated large-size steel solutions for the small shipbuilding and fish farming markets. Focused on quality and time frames, efficiency and customized approach, our solutions meet the requirements and expectations of our customers and contribute to the development of their business. We are a team of proactive, result-oriented professionals, with everyone being responsible for their contribution to the common cause. We constantly enhance our expertise and strive for success. We honour tradition and build honest relationships based on principles of an open and reliable partnership, dependability and respect. Let's do it together!
Certificates
Marketex Marine has successfully undergone certification processes and audits required to obtain certificates of our Management System conformity to the standards listed below:
The welding procedures applied at Marketex Marine are certified to comply with the requirements of the European standard below:
Our Fabrication Quality is constantly confirmed by leading classification and inspection authorities such as Lloyd's Register and DNV.
We are also certified by DNV 402B and IACS for NDT on offshore structures.